1. Washing Your Asshole
Friend of mine once said "everyone knows that's gay, you can miss me with that." Apparently you are only allowed to wash your cheeks and let suds run down your crack. Any direct contact with your own asshole and 'you will catch the gay'.
2. Playing The Saxophone
Honestly what in the world? I grew up in the 80s where saxophone equaled sex. My Pavlovian response to hearing saxophone is to expect sex.
3. Using The Word 'Craving'
A guy talked down to me once for using the word "craving" because "Cravings are something only women get!"
4. Learn the names of different kinds of clothing.
In the one specific case I can recall, I was apparently 'gay' for knowing what a balaclava was.
This wisdom was dispensed by a gym teacher, which really solidified my acceptance of the stereotypes about them.
5. Carrying An Umbrella
Real men get wet. They get wet when it's raining. They get wet on a fishing boat in a storm. They get wet in the shower after an all-male threesome.
6. Strawberry Pop Tarts
When I was around 10, some friends of mine told made fun of me for liking strawberry Pop Tarts. Only girls and gays like strawberry-flavored anything, they said.
7. Being Sexually Attentive
One time a girl thought I was gay because I was attentive during sex. I'm not even joking.
8. Spending Time With Your Girlfriend
"Can't come mate, I'm spending the weekend camping with my girlfriend"
"Pffft, what are you, gay? You're missing a party dude"
I'm pretty sure both of us lost brain cells in the moment of silence after he said that.
9. Brushing Your Hair
My granddad once told me not to brush my hair because "looking pretty is for women and the gays". Fuck you, buddy. I want to look nice and not like I'm chasing hedgehogs through a fucking bush, you unwashed heathen.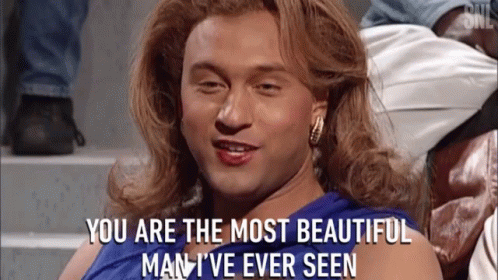 10. Drink any beverage out of a bottle, rather than a cup.
Maybe don't deep-throat the bottle?
Do you have any other similar stories? Let us know in the comments.