1. Setting Expectations
Let your potential significant other know exactly what they're in for with this cute tie-front shirt. Get it from Etsy for $24+. They're available in three colors and all sizes.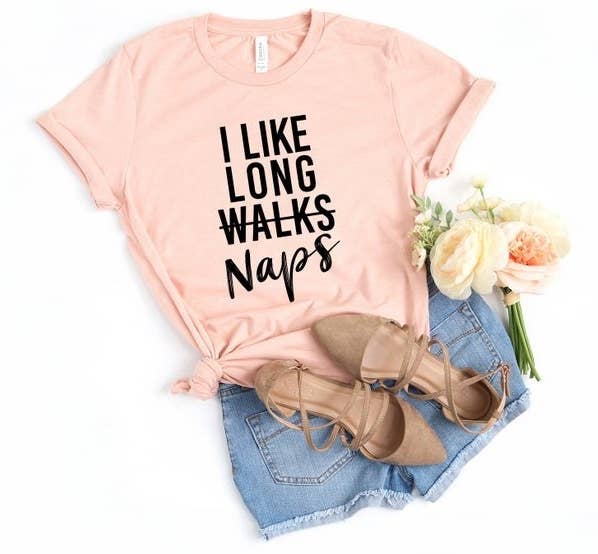 2. Road Trip Savior
Prevent those unwanted neck cranks and angles with this cozy car headrest pillow. Get it at Amazon for $39.90 and continue your exploratory road travels way into your later years. Your upper body will thank you.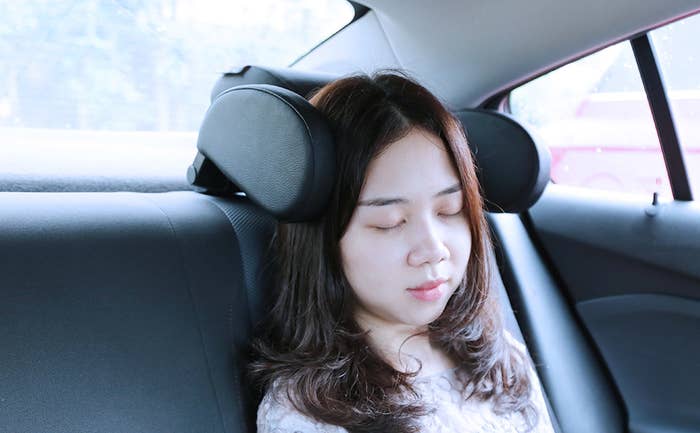 Essential Review:
"Super easy to set up. Gives something to rest on when trying to nap in the car. What's more is that it isn't like other dangerous headrests that hold your head in place. I'm definitely buying more for friends & family."
3. Shhh! It's naptime.
There's no better way to let your loved ones know that your home is a sleep-friendly zone than with this nap time sign you can grab on Etsy for $14. It's also a great way to keep others from waking up your baby!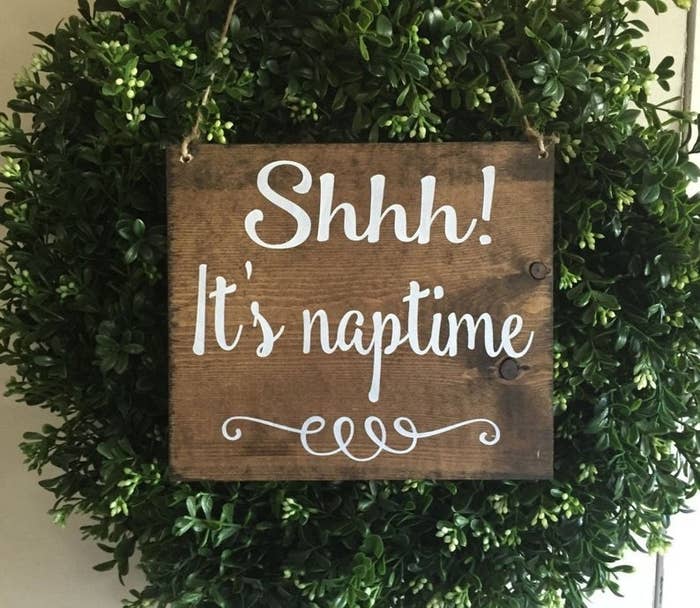 4. 'Sleep' Into Your Favorite Pajamas
There's no better way to fall into a deep beauty slumber than to slip on a pair of smooth satin pajamas that'll leave you thinking they were knitted with Cupid's strings.
They're also a great light and breathable alternative to going full commando.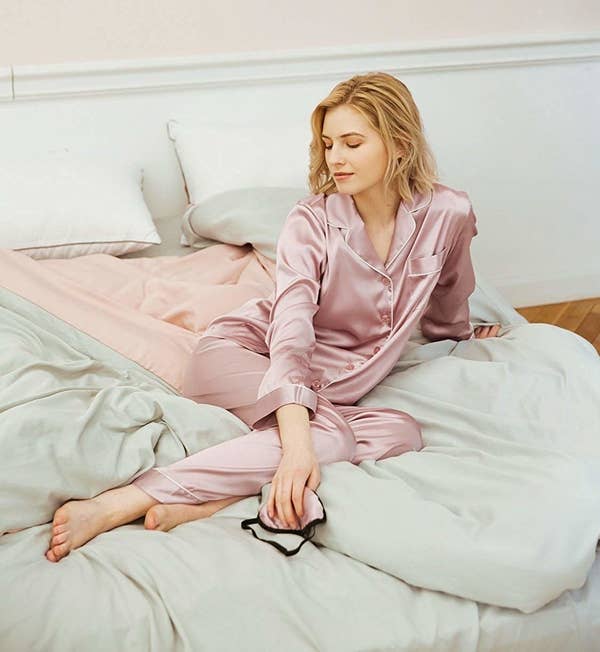 Cozy Review:
"Hands down, these are the best pajamas I've ever bought. The fabric quality is incomparable and they're super comfy. I'll be ordering all the other colors as well."
You can grab them at Amazon starting at $21.99.
5. Magic Sleep Dust
Well not quite but very close! The Deep Sleep Pillow Spray uses a combination of lavender, vetiver & chamomile to significantly reduce your pre-sleep anxiety and increase the quality of your shut-eye.
Spray a little on your pillow and let the scents carry you away. Find it at Anthropologie for $29.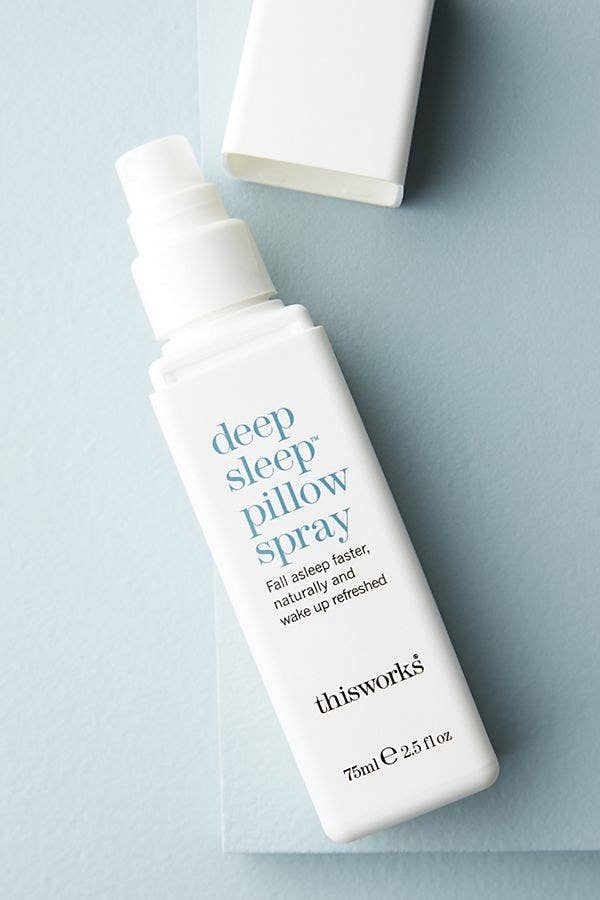 6. You're A Butterfly, You Just Don't Know It Yet
Butterflies and moths are the true pioneers of the beauty sleep concept. Now you can wake up feeling like you can fly with the super-cozy adult swaddle, sold at Hug Sleep for $89.99.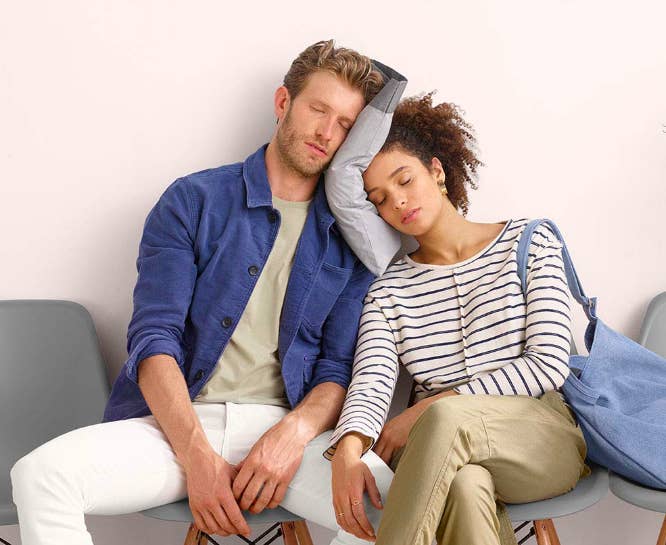 We stand behind every product we suggest, but if I could stand just a little more behind the Casper Nap Pillow, I would. I can't count all those times I desperately wanted to take a rejuvenating nap but couldn't because of a lack of a proper head rest. On the subway, the plane, in the car. If I could reverse all that discomfort and sleep deprivation, I'm confident that I would be significantly more energized today.
The drawstring bag allows you take the pillow wherever you choose. Moreover, it's actually a pillow rather than those underwhelming, deflated plush half-donuts they sell at the airport. It's fabric allows air to flow through it so that it remains cool throughout your nap. And, what better way to strengthen your bond with someone than to wedge the portable pillow in between yourselves for a collaborative nap.
You can grab this amazing product at Amazon for $35.00.
8. Darker Than A Blackhole
The Manta Sleep Mask is considered to be the only professional sleep mask in the world capable of blocking out all forms of light so that you can grab the deepest snooze. The ample room between the mask and eyes also allows you to comfortably blink. The adjustable straps and patches ensure that the mask and light-blocking cups stay on regardless of movement.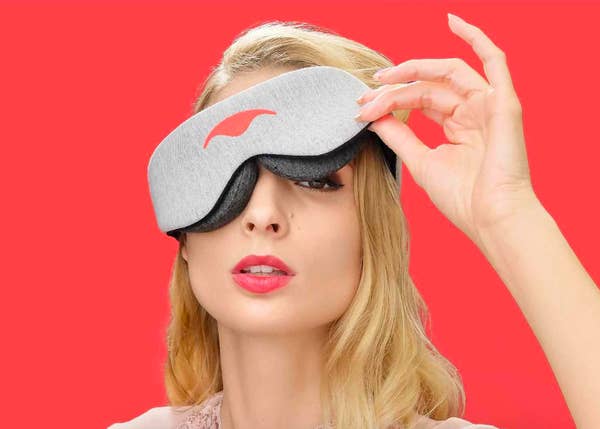 Deal-sealing Review: "My fiance has a tendency to play on his phone in bed. I love to snuggle up but the backlit screen becomes bothersome. Not anymore. When the eye cups are adjusted, it's impossible to see anything, including the morning rays peeking through the window."
Get it from Amazon for $29.99.