1. The Human Notebook
The reason I'm so good at gifts and they seem so thoughtful is that I keep a list on my phone for whenever she says she wants or likes something. It seems like I have this great memory, but instead I just wrote it down when you said it 6 months ago.
I extended it into the in-laws to help on holidays, as we usually send from the both of us.
2. Hoarding For A Good Cause
When I used to go away on 2-week long work trips, EVERY damn time I got home, my wife and daughter had always gone through ALL the toilet paper. ICould never finally just get home and take a peaceful, quiet…break.
So finally I just started hoarding toilet paper from the hotels I stayed at, hiding them high in the back of the closet. They never knew.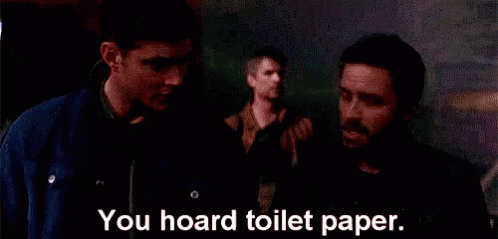 3. Honesty is the Best Dietary Policy
I've been binge eating for the last several years. I would get banana bread, cake, loaves of bread, entire meals at Indian restaurants, containers of ice cream and eat whatever it was in the car and then throw away the evidence before going home.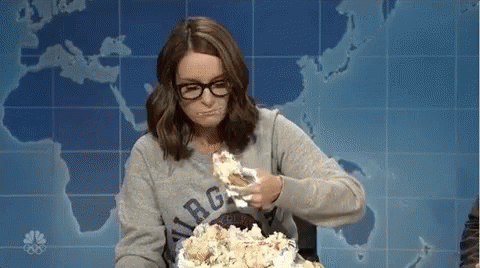 A couple months ago I finally told him what I've been doing. So he started running errands for me or coming with me or letting me drag my son everywhere with me. It's helped. A few days ago I decided that I wasn't going to hide anything anymore and brought home a container of mango sorbet.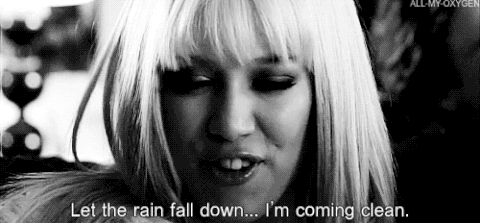 I've eaten less than 1/4 of it over three days. Before I would have eaten the entire 800 calorie container plus a loaf of banana bread in the car in one sitting, and would have done that maybe more than once.
4. Bodily functions.
More specifically bathroom time. I shut the door. Every. Single. Time. She don't give a damn. Wide ass open.
5. Dread
That I dread coming home after work, or sitting at the dinner table with her, or dealing with her crankiness when she goes to bed. Depression changes people. It makes them selfish, sensitive, defeated, and highly irritable. I understand depression enough to know it's largely not her fault. She was entirely different before the depression set in.
If I hint in any way how hard it is to be around her, she breaks down and can't function. So I smile, listen, and pretend I'm happy to be around her, for her sake.
6. I'm Actually Not Thinking About Anything
How empty my brain is most of the time. Like I'm just sitting there starting off into the distance and he asks what I'm thinking about. Usually I'm honest and say "I zoned out" but I'm zoned out like 90% of the time.
7. Power Shower
She thinks I don't pee in the shower, but I sometimes do.
8. My Phone Charger
There's one thing that I hide from my wife. My god damn phone charger. I swear to Odin she can not keep up with a charger. I'm down to one charger I take with me to different rooms. If I don't need it, I hide it in my closet. Like a child.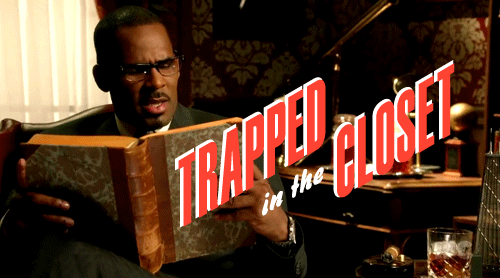 9. Writer in Disguise
That I write a bit of erotica on the side. She'd be thrilled and supportive, but I'm just too embarrassed.
9. How Much I Miss My Grandmother
We do take our grandmothers for granted, often thinking they'll always be there by your side when you need them the most. If your grandmother's still kicking it, give her a hug.
10. How unhappy I am.
As unhappy as we might be sometimes, we often brave it out for the sake of the relationship & the significant other. Although there are cases where unhappiness in a relationship is chronically detrimental, it can often lead to a stronger bond when solutions are sought out as a duo.
11. I Played In The Theatre
I used to be a *shudders* theatre kid. It's not that I'm scared of revealing my Shakespearean past. It's the subsequent shock, laughter and interrogation I would be dealing with afterwards.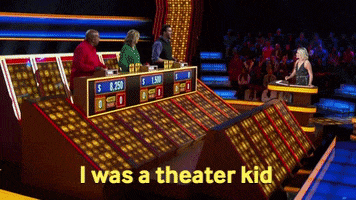 12. Low Hanging Fruit
The french fries at the bottom of the bag. Way better than a Kinder Egg.